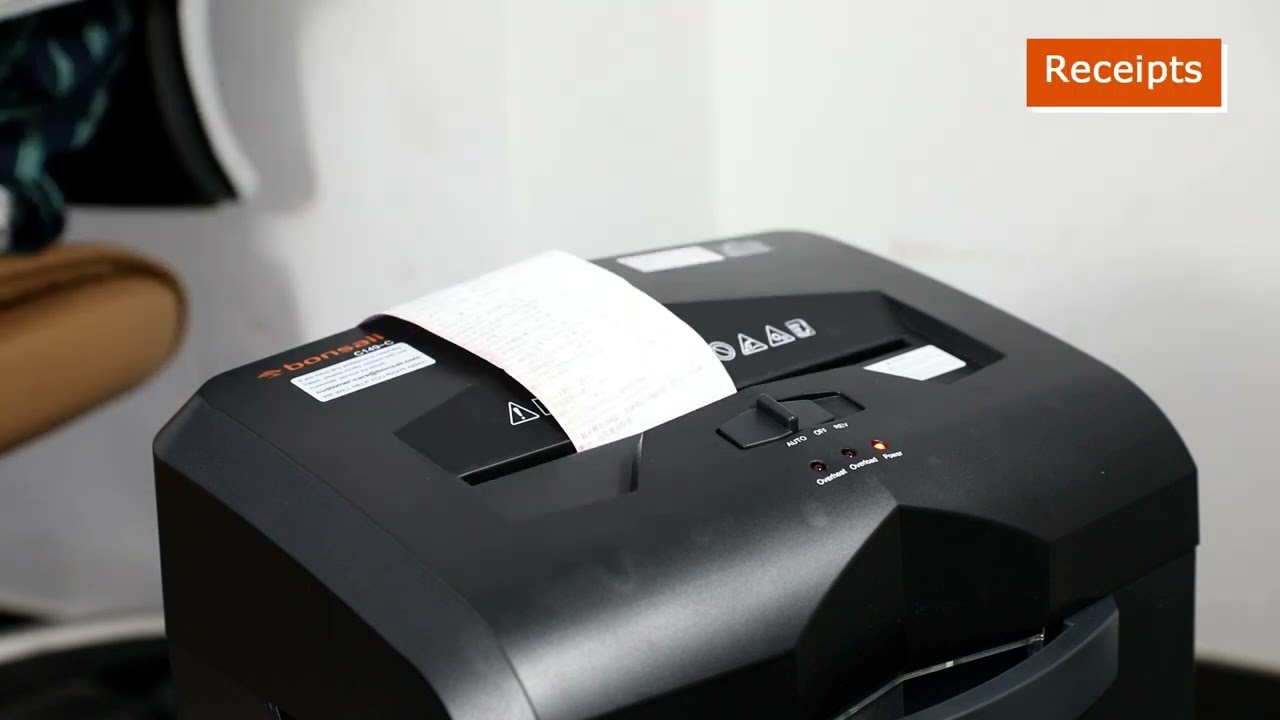 Overheat LED light will flash to warn the high temperature of the machine


Automatically eject papers when shredding excessive pieces of paper than its shredding capability

The shredder will stop if the waste bin is not placed in a correct place to avoid any hazards

"AUTO" function makes the machine to shred automatically when you feed paper and stop after finish shredding

Quiet operation with low noise level for home and office use
| | | | | |
| --- | --- | --- | --- | --- |
| | C149-C | C149-D | C169-B | 3S23 |
| Serial Name | EverShred | EverShred | EverShred | EverShred |
| Cut Type | Cross-Cut | Micro-Cut | Cross-Cut | Cross-Cut |
| Shred Ability | CDs/DVDs, Credit Cards, Paper, Clips, Staples, Junkmail | CDs/DVDs, Credit Cards, Paper, Clips, Staples, Junkmail | CDs/DVDs, Credit Cards, Paper, Clips, Staples, Junkmail | CDs/DVDs, Credit Cards, Paper, Clips, Staples, Junkmail |
| Cut Size | 13/64 x 1-37/64 inches | 5/32 X 15/32 inches | 13/64 x 1-37/64 inches | 5/32 x 1-3/8 inches |
| Max Pages Per Load | 18-sheet | 14-sheet | 14-sheet | 14-sheet |
| Continuous Run Time | 60 Mins | 60 Mins | 40 Mins | 120 Mins |
| Cool Down Time | 10 Mins | 10 Mins | 40 Mins | 10 Mins |
| Noise Level | 62 dB | 62 dB | 58 dB | 58 dB |
| Paper Entry Width | 8.7 inches | 8.7 inches | 8.7 inches | 8.7 inches |
| Basket Capacity | 6 gallons | 6 gallons | 5 gallons | 6 gallons |
| Basket Type | Pull-out | Pull-out | Pull-out | Pull-out |
| Product Dimensions | 21.5×14.2×11.2 inches | 21.5x14.2x11.2 inches | 19.9×12.6×9.5 inches | 22.36x14.45x11.14 inches |
| Safety Feature | Safty-sensor, safe for kids and pets | Safty-sensor, safe for kids and pets | Safty-sensor, safe for kids and pets | Safty-senosr, safe for kids and pets |
When you notice the shredder is experiencing difficulty shredding, or gets jammed easily, then it's probably time to oil. If you use your shredder occasionally, then oiling your shredder may only be necessary every two months to maintain good performance. If you use your shredder a lot, however, then your best practices are to oil your shredder every time you empty the waste bin. Get your shredder lubricants by clicking here.
If you have any questions about our products and services, please email
support@bonsaii.com
. We will reply within 24 hours!