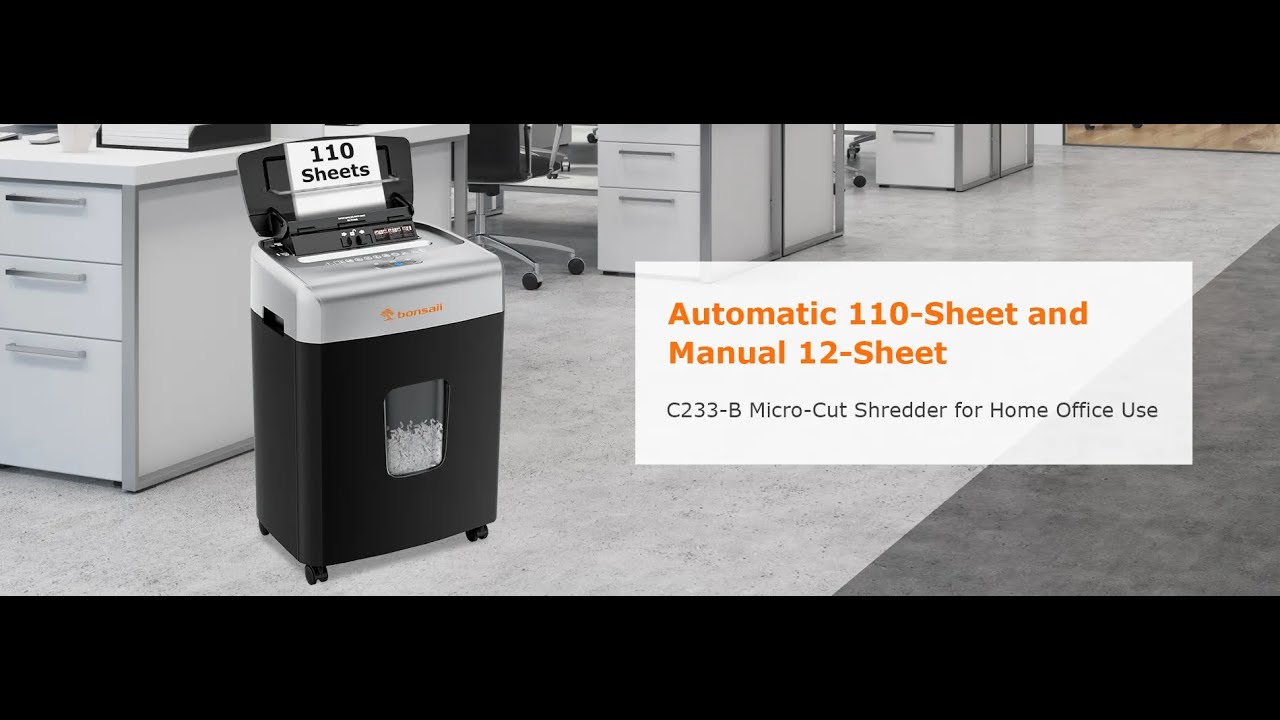 Detect the hazard of getting jammed and eject excessive papers

Red light always on to warn the high temperature of the machine


Red light flashing when shredding excessive pieces of paper than its shredding capability

"AUTO" function makes the machine to shred automatically when you feed paper and stop after finish shredding

How does the cover of the machine stay up?
Open the cover and push it back until you hear a snapping sound. If it doesn't hold, move the board forward and hear it snap to hold.

1. The buckle will extend to fix the paper when the shredder senses the paper, preventing too much paper from entering the cutter and causing paper jams.
2. The paging wheel (grey part) will auto reversed for 2-3s when shredding to reduce the frequency of paper jams.

Instructions for cleaning the shredding port
Step 1. Press the auto paper feed lock and open the cover.
Step 2. Slide the Auto-Feed cleaning button down.
Step 3. The valve is opened, and the paper scraps fall into the bin.

Operation Tips & Instructions
For a better customer experience, operating instructions are attached to the cover to help you use the automatic paper shredder.
When you notice the shredder is experiencing difficulty shredding, or gets jammed easily, then it's probably time to oil. If you use your shredder occasionally, then oiling your shredder may only be necessary every two months to maintain good performance. If you use your shredder a lot, however, then your best practices are to oil your shredder every time you empty the waste bin. Get your shredder lubricants by clicking here.
If you have any questions about our products and services, please email
support@bonsaii.com
. We will reply within 24 hours!