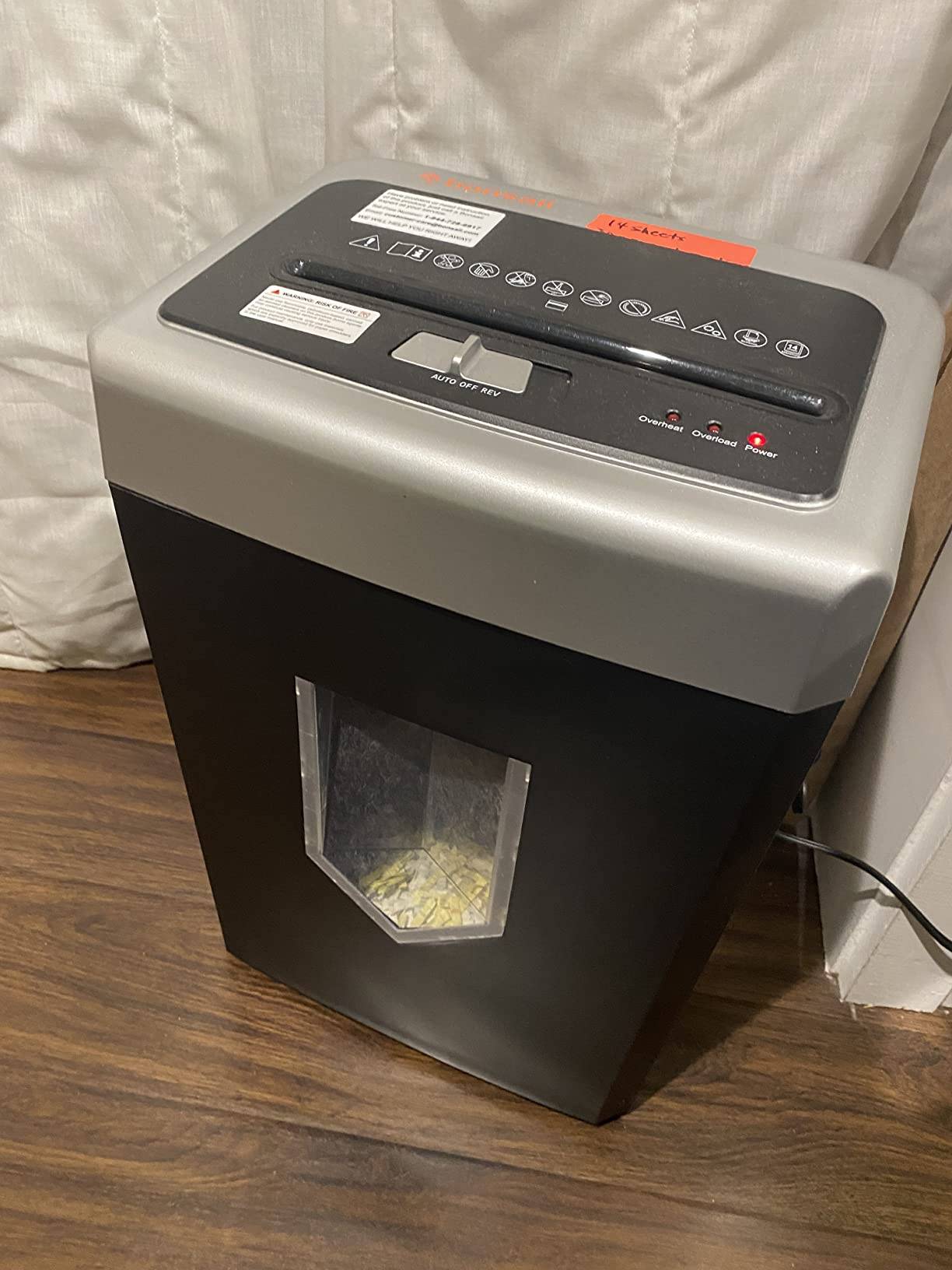 Good investment !!Good brand!
I bought this to shred my tax documents. I have 10+ years of documents to shred and I was looking for a medium to heavy duty model for home use. This model shreds 14 sheets a minute and it comes with the self cooling feature when the internal temperature is high. I don't get much of the plastic smell compared to my previous shredders. This shredder shreds CDs, credit cards, and most importantly paper w "staples", huge time saving there.
Before this, I always purchase my shredder from Costco b/c of its good return policy. But they always broke down after the return policy expires.
I think this is a money well spent and time well spent on all the research I done.