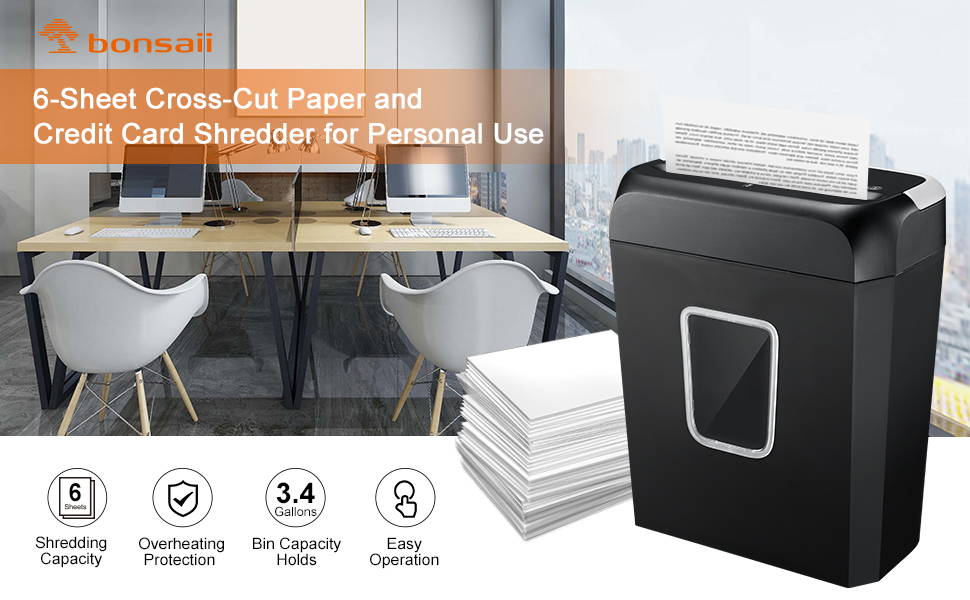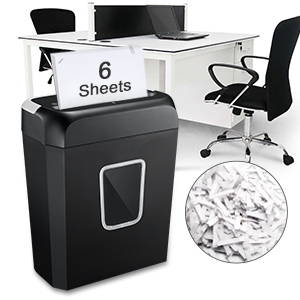 Shreds Easily With No Jams
Bonsaii C237-B can easily shred 6 sheets of paper in one sitting into pieces measuring 1/5 x 1-25/32 inches(5x40mm) without removing attached staples. With jam-proof technology integrated into this shredder, Bonsaii guarantees that you will never come across a pesky paper jam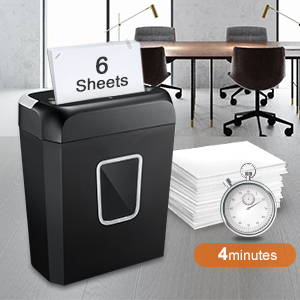 Overload and Overheart Protection
When using this machine continuously for more than 4 minutes, it may overheat and will turn off automatically. This protects the motor of the machine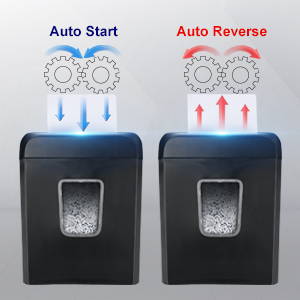 By using its auto-start and auto-reverse function, we strive for the simple operation of this shredder. It'll automatically start when the sensor detects paper going in and you may also use the reverse option to clean paper jams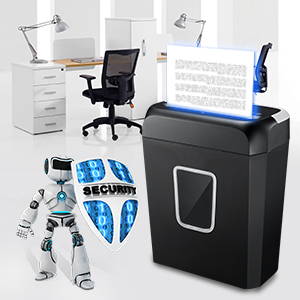 Turn your confidential papers and documents into tiny cross-cut particles measuring 1/5'' x 1-25/32''(5x40mm) Security level P-3
| | | | | | |
| --- | --- | --- | --- | --- | --- |
| | C237-B | C560-D | C234-B | C234-A | C209-D |
| Serial Name | EverShred | EverShred | EverShred | EverShred | EverShred |
| Cut Type | Cross-Cut | Micro-Cut | Micro-Cut | Micro-Cut | Cross-Cut |
| Shred Ability | Credit Cards, Paper, Clips, Staples | Credit Cards, Paper, Clips, Staples | Credit Cards, Paper, Clips, Staples | Credit Cards, Paper, Staples | Credit Cards, Paper, Clips, Staples |
| Cut Size | 1/5 x 1-25/32 inches | 5/32 x 15/32 inches | 1/5 x 18/25 inches | 5/32 x 15/32 inches | 1/5 x 1-25/32 inches |
| Max Pages Per Load | 6 Pages | 6 Pages | 8 Pages | 6 Pages | 10 Pages |
| Continuous Run Time | 4 Mins | 4 Mins | 4 Mins | 4 Mins | 4 Mins |
| Cool Down Time | 40 Mins | 40 Mins | 40 Mins | 40 Mins | 40 Mins |
| Noise Level | 70 dB | 72 dB | 70 dB | 70 dB | 70 dB |
| Basket Capacity | 3.5 gallons | 4 gallons | 3.5 gallons | 3.5 gallons | 3.5 gallons |
| Basket Type | Lift-up | Lift-up | Lift-up | Lift-up | Lift-up |
| Product Dimensions | 300×180×362.2 mm | 316*185*400 mm | 300*180*367 mm | 300*180*367 mm | 321*201*470 mm |
| Product Weight | 6.4 lbs | 8.6 lbs | 8.6 lbs | 8.6 lbs | 10.36 lbs |
If you have any questions about our products and services, please email support@bonsaii.com. We will reply within 24 hours!
Customer Reviews
Great personal shredder
When I received this shredder, I put it through the paces for sure. I had been hoarding about 5 years of documents that needed to be shredded. (This in all was about five trash bags full of shredded paper.) The shredder did overheat and shut off a few times, which is a welcomed safety feature to me considering the flammability of its contents. Other than that, it was smooth sailing. The shredder never jammed and shredded multiple pages at a time effortlessly. In addition, it was able to shred credit cards as advertised.
Great value
Even though this is a little more secure a shredder than I really needed I have no complaints. Works well and is qiuet and efficient.
Pretty much what I expected
Recently bought this and immediately fed an inch-thick pile of printer paper through it. Over several hours of course. My impression is that it is exactly what it claims to be - a six-sheet cross-cut shredder. My only comment is that it seems to struggle at 6 sheets, especially of they *** up a bit when feeding (as they often do). But, thanks in part to my patience, there was never any hint of overheating. I had to empty the tiny wastebasket a few times (tapping it helps the bits to settle) but that's to be expected. So overall, if you need a shredder that handles a few pages a few times a day, this is the one for you. You certainly can't beat the price.
Great shredder
I bought this to shred some extra personal documents I had around the house and it works great. After I opened the box I put it to the test. I did not test the 6 sheet limit, but I did run around 200 sheets through it within the first hour. I also shredded 3 credit cards. No issues and it shredded everything making it unreadable. This would be a great shredder for anyone looking for a personal shredder.
06/01/2020
Helen S.
United States
Excellent Performance
The shredder works very well and is exactly what I was looking for. It works efficiently, has not gotten jammed, and is not particularly noisy. I am glad that I made this purchase,
THIS IS A SOLID PRODUCT
Well-made, sturdy, and it is powerful.
Durable as expected
It's been over a year since I purchased this paper shredder, I have to say I'm very satisfied with it. It has met my expectations and more.
Nice cross cut shredder!
Seems to be working fine so far. Good value at its price