The reason that we need the laminator
Posted by bonsaii-shop Admin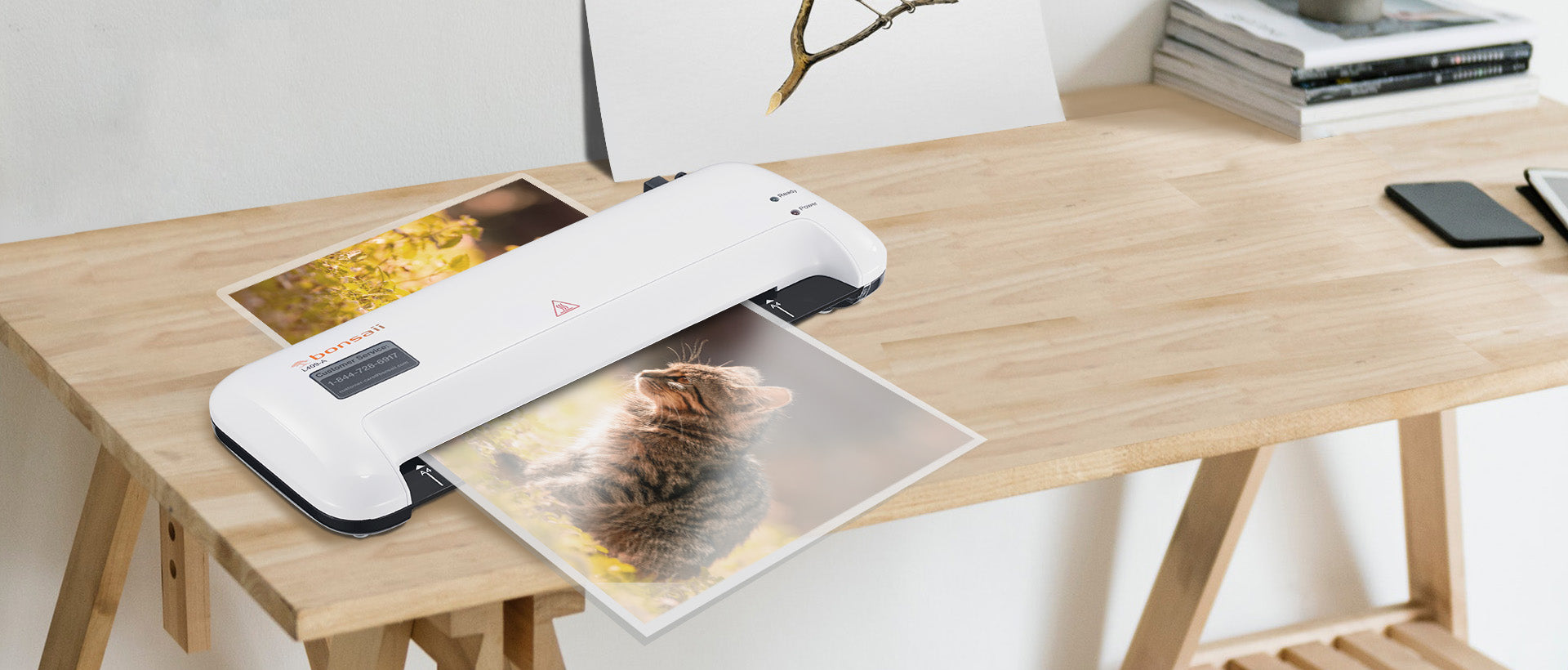 In nowadays,we have more and more photographs/documents in our life,but how can we keep them away form the damage?The reason is using the laminator!
Maybe you will think the laminator is not necessary,even waste time and money.But this little thing can do a lot of work in your daily life.
First,in your family,maybe you have some precious old photos.Or in your icloud,there are important photos that you want to print out to make the photo album.The laminator can make the photos lifelike.
One of the best reasons of the laminator is that it will enhance the look of your photographs. This is especially true of photograph and documents printed with colored ink. Lamination makes colors much more vivid and will really make your documents attract more attention.
Second,we all admit the fact that the paper is very easy to ruin.A cup of starbuck o grubby hands can make your document gone forever.After laminating,all the water and the stain can be easily wiped out.Businesses can also benefit from it.The laminating menus, name tags, signage,which can be used over and over, year after year.
A laminated document is sturdier than a non-laminated one and will hold up to repeated handling. This can help you save time and money because you won't be constantly re-printing your item.
Third,it's not as expensive as you might think.It's undeniable that using laminator is the cheapest way to protect your documents.A laminator for home usage is only cost USD25-30.so does the laminating pouches.100 sheets cost under USD10.It can help you save a lot of money when it will help preserve your document for years to come.There's no better way to protect your precious documents than with a laminator.
Laminator is easy, fast, can be done inexpensively, and best of all, it's a great way to preserve and protect your important photos and documents.
Why are you waiting for? Get laminating today!