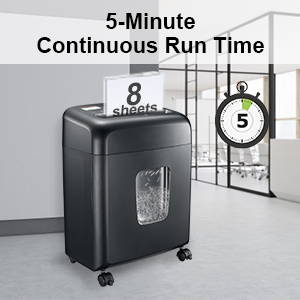 Continuously runs for up to 5 minutes before a cool down period of 40 minutes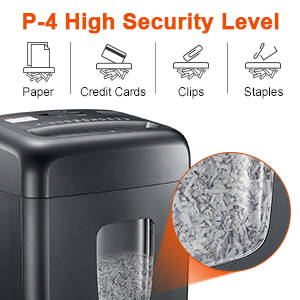 Micro-Cuts Paper for Maximum Security
This machine quickly turns paper into tiny pieces, each particle measuring 5/32 by 2/5 inches. It can easily handle credit cards (one at a time), clips, staples, medical records, junk email, bank statement and other sensitive documents as well. It provides a high level of security (P-4) — which is perfect for keeping confidential documents safe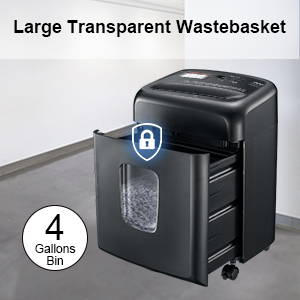 Its pull-out waste bin offers a large capacity, holding up to 4 gallons before needing to be emptied. With the built-on transparent window, you can easily know when should empty the bin. Besides,please noted that the power light will flash if the door is not be closed.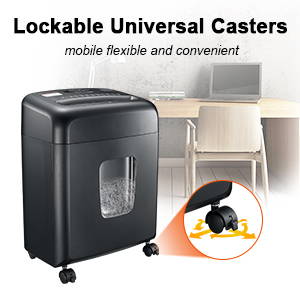 Lockable Universal Wheels
The bottom of the machine is equipped with 4 universal casters, so it's easy to move it around. By locking its front wheels, you can park it anywhere.