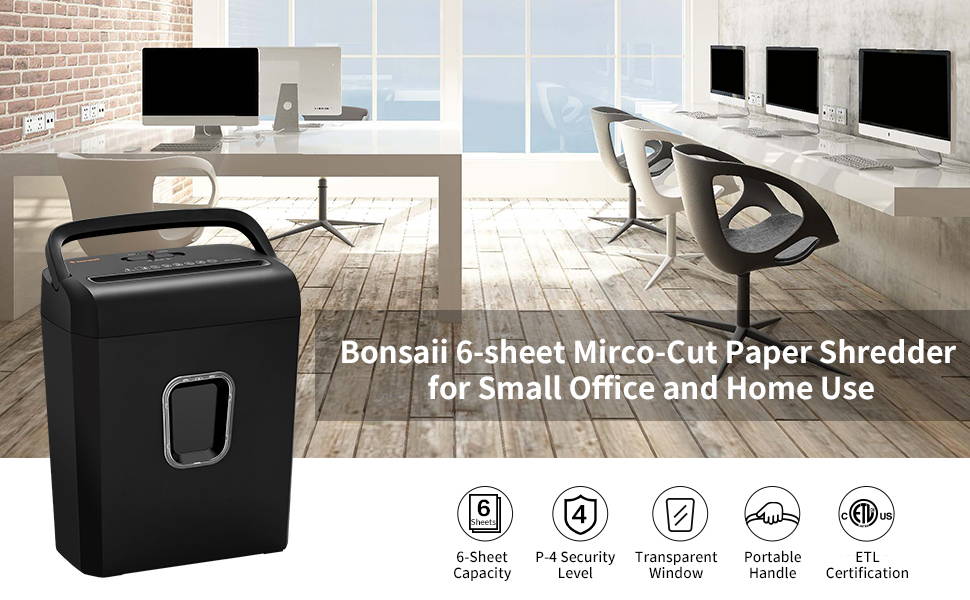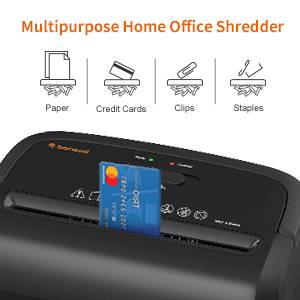 Meet Your Different Shredding Needs
Shreds papers, credit card, small paper clips and staples. But please be aware that this shredder is mainly supposed to shred papers. Use it to shred too much hard objects like credit cards may shortern its lifespan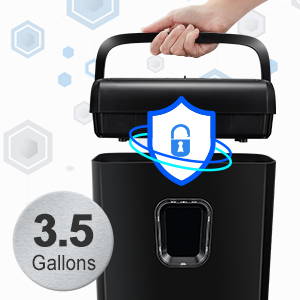 Easy To Use
A portable shredder lid design to make sure no mess around while emptying the bin. It will automatically work when its sensor detects papers being inserted into the paper entry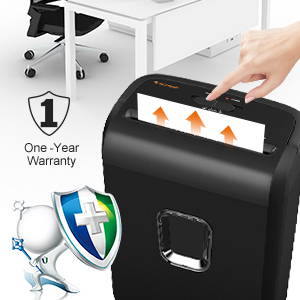 Safety Protection System
Runs continuously for up to 4 minutes with 40-minute cool-down time. You could just switch the REV manually to easily clear out the jams if you overload the machine by mistake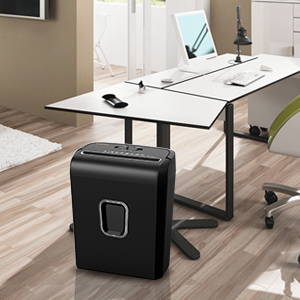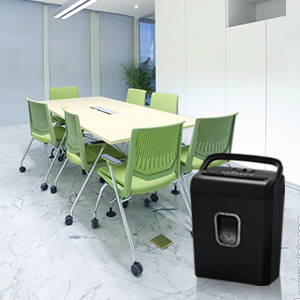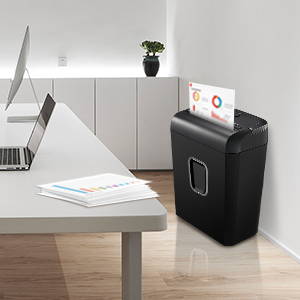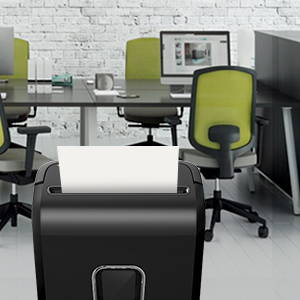 | | | | | | |
| --- | --- | --- | --- | --- | --- |
| | C234-A | C560-D | C234-B | C237-B | C209-D |
| Serial Name | EverShred | EverShred | EverShred | EverShred | EverShred |
| Cut Type | Micro-Cut | Micro-Cut | Micro-Cut | Cross-Cut | Cross-Cut |
| Shred Ability | Credit Cards, Paper, Clips, Staples | Credit Cards, Paper, Clips, Staples | Credit Cards, Paper, Clips, Staples | Credit Cards, Paper, Staples | Credit Cards, Paper, Clips, Staples |
| Cut Size | 5/32 x 15/32 inches | 5/32 x 15/32 inches | 1/5 x 18/25 inches | 1/5 x 1-25/32 inches | 1/5 x 1-25/32 inches |
| Max Pages Per Load | 6 Pages | 6 Pages | 8 Pages | 6 Pages | 10 Pages |
| Continuous Run Time | 4 Mins | 4 Mins | 4 Mins | 4 Mins | 4 Mins |
| Cool Down Time | 40 Mins | 40 Mins | 40 Mins | 40 Mins | 40 Mins |
| Noise Level | 70 dB | 72 dB | 70 dB | 70 dB | 70 dB |
| Basket Capacity | 3.5 gallons | 4 gallons | 3.5 gallons | 3.5 gallons | 3.5 gallons |
| Basket Type | Lift-up | Lift-up | Lift-up | Lift-up | Lift-up |
| Product Dimensions | 300×180×367 mm | 316*185*400 mm | 300*180*367 mm | 300*180*362.2 mm | 321*201*470 mm |
| Product Weight | 8.5 lbs | 8.6 lbs | 8.6 lbs | 6.39 lbs | 10.36 lbs |
If you have any questions about our products and services, please email support@bonsaii.com. We will reply within 24 hours!
Customer Reviews
This is the one you want
It's nice. Turns paper into confetti, impossible to put back together.
good micro cut
Love its micro cut at an affordable price
Decent quality
This item is for our home use. It operates quietly which is a plus. The bin removal could be a bit easier. It's a bit difficult to remove and reinsert.
works good
Ha, it is a bit surprise to me as I did not expected this shredder to have a great performance at such price. It is perfect to shred your personal, daily junk mails and bills, etc.
I would recommend this machine to all home users
I only use this for around the house to shred my paid bills, letters and some other unwanted papers. It works really well so far, turns the papers into very tiny paper scraps without much noise. I never shred more sheets than the manual recomeneds, and it is enough to meet my needs. I would like to recommend this shredder to every one who is looking for a shredder for home use.
In love at first use!
I wasn't sure if what I have ordered will do, but this shredder was very quiet and held up to shredding 6 sheets of paper without any hesitation. Even though I was pretty sure that I removed ant staples, this shredder has no problems taking care of the few left behind. So far, I am very pleased with my purchase and received my order on promised delivery date. Thanks guys & Gals!
Not Satisfied
It shreds when it works but very finicky, doesnt shred when paper is inserted all the time
Good choice for light use
Good product, works well for light use. It is a bit noisy but quieter than others that has the same shredding capacity