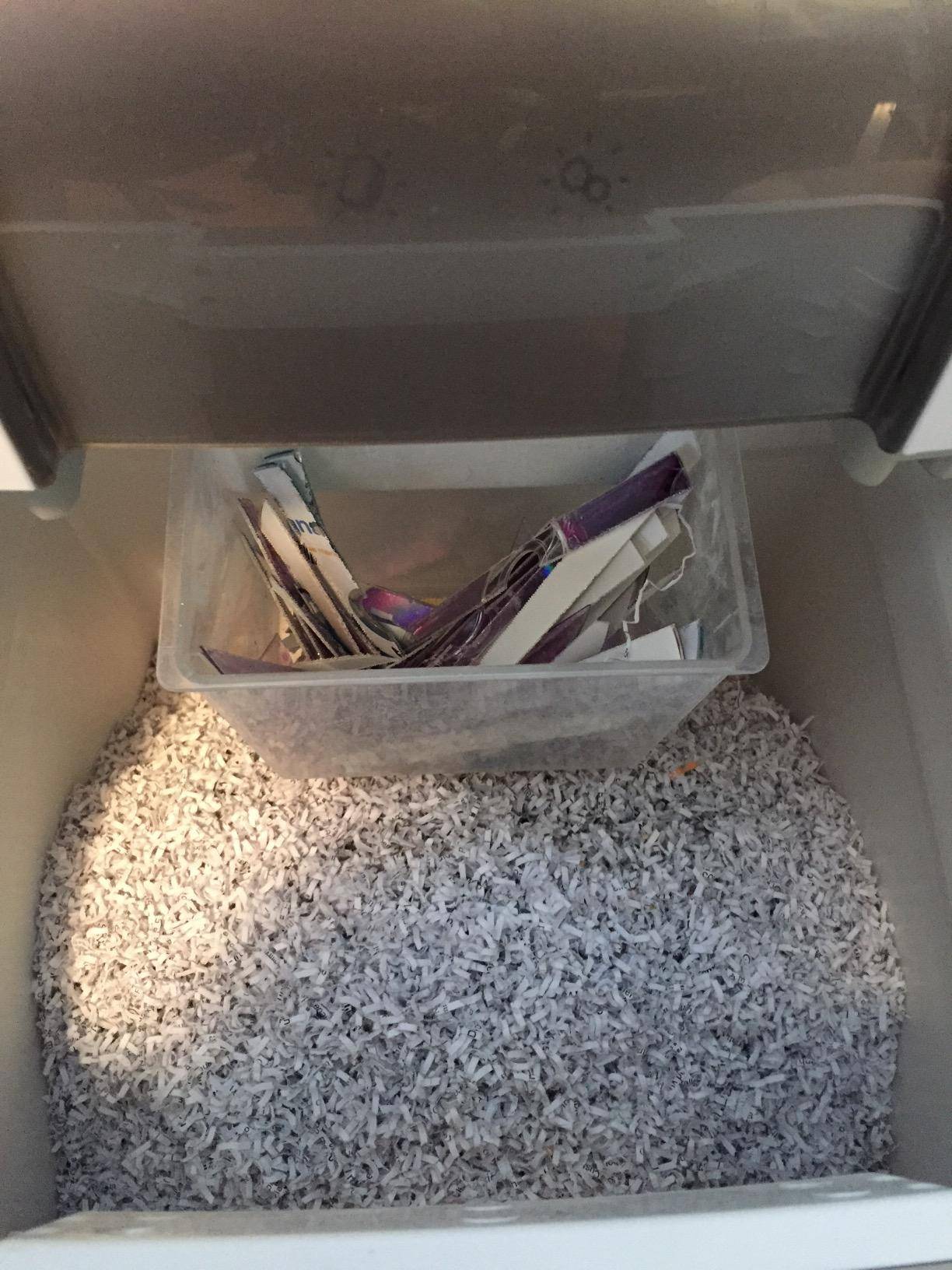 The Bonsaii EverShred Pro 4S30 vs the Fellowes 99ci
I purchased this to replace a Fellowes 99 shredder that stripped a gear after six years of heavy use. It's slower than the Fellowes shredder, has a narrower feed chute, will only shred ten pages at once (vs Fellows 18) and lacks the touch-sensitive safety shutoff. On the other hand, it's quieter and built like a Mac Truck. After fifteen minutes, the Fellowes was like an asthmatic sprinter...gasping for breath and needing to cool down. The Bonsaii just smiles...think Eveready Bunny with lots of very sharp knives.
For me, security is paramount. Unlike the Fellowes cross-cut strips, the Bonsaii's micro-cut shreds would be virtually impossible to reconstruct into a document. With shreds smaller than many font sizes, there's simply no clue where to even begin. CDs and DVDs are fed into a separate slot that cuts them into strips. I suppose with enough time, effort and friends at the NSA, you could reconstitute some of the data, but the effort would be substantial. The Fellowes uses the main feed slot for CDs and cross-cuts them like paper. I'm certainly not worried and I deal with HIPAA protected data all the time.
The only really annoying thing? The casters. They need to be larger and roll smoother. Other reviewers have commented on them and they're absolutely correct...they simply don't roll smoothly and that's on a hardwood floor. An expensive shredder shouldn't skimp on something like this.
After a month of use, I'm very satisfied. It does what I need it to do and does it extremely well.
Highly Recommended!