Customer Reviews
Write a Review
Ask a Question
The Little Shredder That Could and Did and Will!
I am *impressed* with this little shredder. We had several months backlog after unexpectedly having to cancel our quarterly shred service. I was expecting to spend hours catching up. Boy, was I wrong! This little dude ate envelopes full of credit offers, balance transfers, and every other annoying POS junk mail we get. I got through it all, including one time to empty it, in less than an hour. Never jammed, never overheated. I can't say enough good things about this little guy! Just buy it!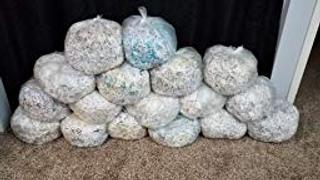 Well made shredder so far
So this thing seems to do pretty well so far. My husband had paperwork as far back as the mid 90's that needed shredding. I finally decided to buckle down and get it done. The shredder allowed me to get it done all in a few hours on the same day. It was quiet enough that I could watch TV while shredding and I didn't have an issue with it over heating. It has a fan and it would kick on if it started to get hot. Very happy with it and worth the money.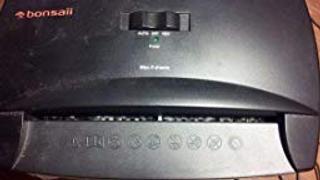 Great shredder for the buck
Right out of the box I put this baby to the test. It does what it says it can do and more. I ran it for an hour straight with no problems. Let it cool down a bit (but did no need it). I was a bit scared when it hit a dime glued to my junk mail. It kept on going . I was going to spend $109.00 on a professional shredding service but went for another $50.00 and bought this machine. No complaints here. I did about 100 plus pounds of documents in total.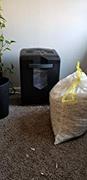 Best shredder for maximum security
I was cleaning up the house and I found a huge pile of old papers and mail from years ago. I always tear up anything that contains personal information. After about an hour of ripping everything by hand, it only just occurred to me that I should really get a shredder.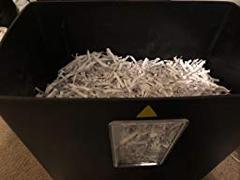 This Bonsaii just went banzai on my paper piling toward the sky.
Love it. Much quieter than my last shredder, and much smaller pieces. I'm no longer worried that shredding paper will wake anyone up. The paper is chewed up in such a way that it is much harder to try to reassemble. I do mean chewed. No perfectly cut edges, everything is bent up and ragged. The handle on the shredder lid is well centered, so lifting it and returning it to position doesn't require any attention to making sure it is oriented properly, so I'm not worried I'll accidentally dump the bin. The window gives a great view of the depth of paper that has built up.
03/22/2021
Michael W.

United States
I recommend this product
Good thing to have
Great, shredder is fast
Hi Michael, Appreciate your recognition to our product. We will keep improving and providing the best product to our customers. Best Regards, Zoey Bonsaii Customer Care
08/01/2020
Deb W.

United States
Paper Shredder
It works wonderfully! Shreds in teenie pieces!
Hi Deb Willis, Thank you for your amazing review. Your support is the greatest asset to keep us improving! Kind regards, Cathy Miller Bonsaii Customer Care