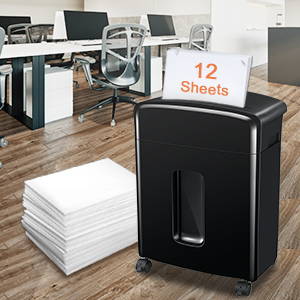 Bonsaii C220-A 12-Sheet Cross-Cut Powerhouse Shredder

This shredder is ideal for personal use. You won't just throw your papers or other documents that contain your personal information into a bin. We all should have the awareness of protecting our personal information from theft. So, the best solution to it is to have a compact shredder at home then turn your confidential information into unreadable.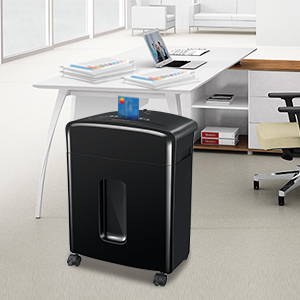 High Security
Shreds 12 sheets of paper in one sitting and turn them into tiny shreds measuring 5/32 x 1-50/87 inches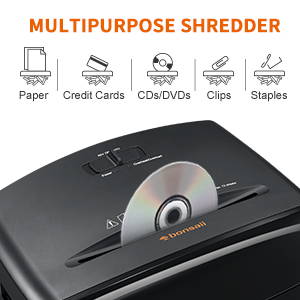 Good Shredding Capability
Capable of destroying paper as well as credit cards, clips,CDs, DVDs and staples easily to prevent personal and confidential information leak.
Easy Operation for Your Convenience
Runs automatically when the sensor detects paper entering the paper entry. Four removable casters with two of them can be locked, you can move or park this shredder at every corner.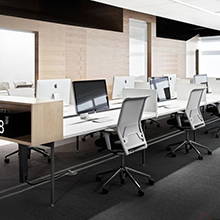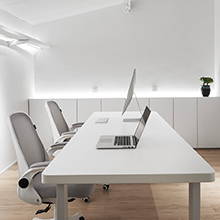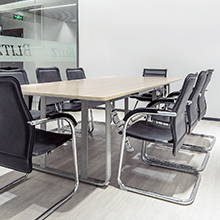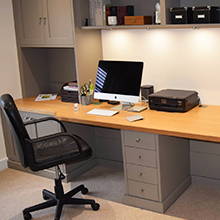 | | | | | | |
| --- | --- | --- | --- | --- | --- |
| | C220-A | C220-B | C169-B | C221-B | C221-A |
| Serial Name | EverShred | EverShred | EverShred | EverShred | EverShred |
| Cut Type | Cross-Cut | Micro-Cut | Cross-Cut | Micro-Cut | Cross-Cut |
| Shred Ability | CDs/DVDs, Credit Cards, Paper, Clips, Staples | CDs/DVDs, Credit Cards, Paper, Clips, Staples | CDs/DVDs, Credit Cards, Paper, Clips, Staples | Credit Cards, Paper, Clips, Staples | CDs/DVDs, Credit Cards, Paper, Clips, Staples |
| Cut Size | 1/32 x 1-50/87 inches | 5/32 x 15/32 inches | 1/4 x 1-14/25 inches | 5/32 x 15/32 inches | 5/32 x 1-19/50 inches |
| Max Pages Per Load | 12 Pages | 10 Pages | 14 Pages | 12 Pages | 15 Pages |
| Continuous Run Time | 5 Mins | 5 Mins | 30 Mins | 10 Mins | 10 Mins |
| Cool Down Time | 45 Mins | 45 Mins | 40 Mins | 45 Mins | 45 Mins |
| Noise Level | 70 dB | 70 dB | 58 dB | 65 dB | 65 dB |
| Basket Capacity | 3.5 gallons | 3.5 gallons | 4.5 gallons | 5.3 gallons | 5.3 gallons |
| Basket Type | Pull-out | Pull-out | Pull-out | Pull-out | Pull-out |
| Product Dimensions | 335×225×453 mm | 335*225*453 mm | 320*242*505 mm | 375*265*510 mm | 375*265*510 mm |
| Product Weight | 12.56 lbs | 12.56 lbs | 16.3 lbs | 15.9 lbs | 18.3 lbs |
If you have any questions about our products and services, please email support@bonsaii.com. We will reply within 24 hours!
Customer Reviews
Worthy!
Just cut about 500 sheets of paper without any problem. It works good and is not as noisy as my 7 years old Royal. That one was finally dead 5 days ago. Overall fast shipping and great product.
Great!
I ordered this after my hubby passed and I had a ton to shred. This little thing held up strong and is still going. It's a tough, little unit and I would suggest this to others.
Love this!
The cross-cut is very fine and it does an ok job of shredding even unopened mail e.g. credit card offers. The capacity of the bin is great, and it is nice to just be able to dump the bin and not need to worry about bags.
Highly recommended!
This is a quiet, yet effective cross cut paper shredder.
Nice and Quiet!
don't like the slide-out drawer as it makes it hard to push in a small trash bag for collecting shred waste
Love its nice features.
This paper shredder takes 12 sheets at a time, which is nice. I put some unopened thick junk mail in and it chugs away and shreds it up nicely. It has a cooling fan that runs almost constantly to lower the motor tempreture. It also has an overheat light so you know when to stop shredding for a while. It is small enough to comfortably lift and move around with its casters, but big enough to hold quite a bit of shredded papers. It makes some noise but they all do. If paper is too thick it will start backing up before it gets stuck. All in all I like it, worth the money.
02/25/2020
John A. Church
Great customer service
I bought this for light use at home. It never was able to take 12 sheets and would overheat after using for 5 minutes at a time. I've had it for a few months and went to shred an envelope with 2 sheets of tri-folded paper which would be a thickness total of 8 sheets and the thing started smoking. I contacted customer service and they replaced it immediately and sent me some tips: 1. The maximum shredding capability of this machine is 10 sheets of paper (A4 size 75g/m2). In order to keep its smooth working and prolong its lifetime, please reduce shredding sheets if the material you will shred is thicker than standard print paper. For example, the normal envelopes are always thicker than print paper, it should be shredded separately from the paper in it. 2. This shredder is equipped with a motor overheating protection and cooling system, if the unit keeps shredding over its maximum continuous 4 minutes running time and become overheated to stop working, please don't pull out the paper you are shredding, just shut off the machine and let it cool down about 40 minutes, it will return to work again. 3. It will contribute to smooth shredding with inserting paper squarely, oiling the blades with shredder lubricant regularly, forwarding and reversing the machine to clear paper scraps and emptying the bin timely. 4. Note: Please do not spray any flammable gas or cleaner onto this shredder, it might leak into the machine which may cause fire or explosion as we reminded in the instruction manual. 5. We recommend to lubricate the shredder with professional shredder lubricant sheet or oil once every 30-minutes of accumulative shredding or at least twice a month.
Good but watch out for inserting sheets of papers more than recommended
This is a decent machine if you don't overload. I put more than 12 sheets of paper inside and it started to struggle to work. It was lucky that it was not broken with this try but I am sure I will never do that again.