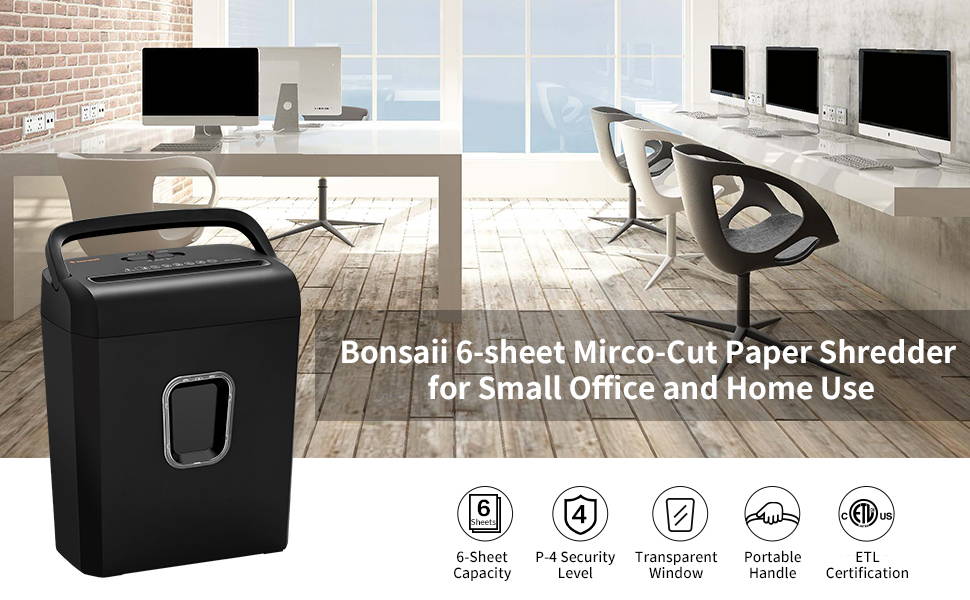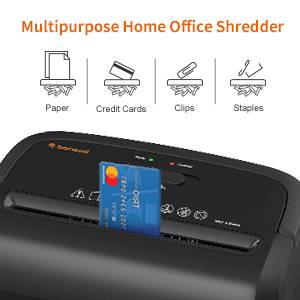 Meet Your Different Shredding Needs
Shreds papers, credit cards, small paper clips and staples. However, be aware that this shredder is supposed to shred papers. Shred too many hard objects may shortern its lifespan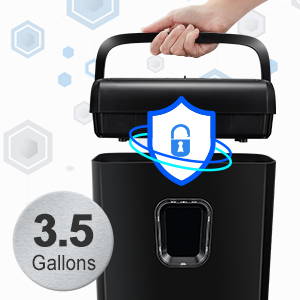 Easy To Use
A portable shredder lid design to make sure no mess around while emptying the bin. It will automatically work when its sensor detects papers being inserted into the paper entry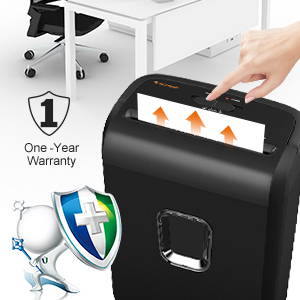 Safety Protection System
Runs continuously for up to 4 minutes with 40-minute cool-down time. You could just switch the REV manually to easily clear out the jams if you overload the machine by mistake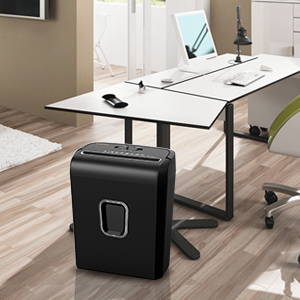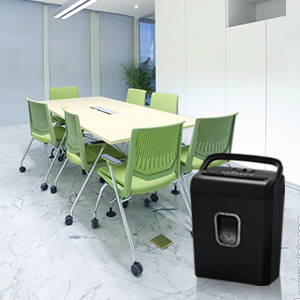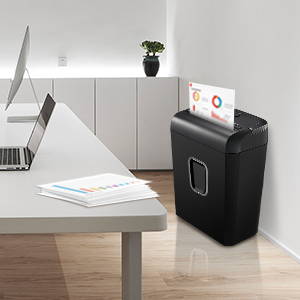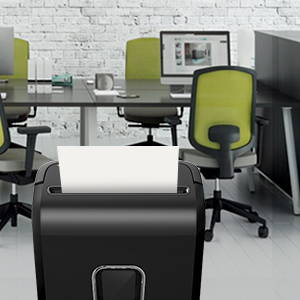 | | | | | | |
| --- | --- | --- | --- | --- | --- |
| | C234-A | C560-D | C234-B | C237-B | C209-D |
| Serial Name | EverShred | EverShred | EverShred | EverShred | EverShred |
| Cut Type | Micro-Cut | Micro-Cut | Micro-Cut | Cross-Cut | Cross-Cut |
| Shred Ability | Credit Cards, Paper, Clips, Staples | Credit Cards, Paper, Clips, Staples | Credit Cards, Paper, Clips, Staples | Credit Cards, Paper, Staples | Credit Cards, Paper, Clips, Staples |
| Cut Size | 5/32 x 15/32 inches | 5/32 x 15/32 inches | 1/5 x 18/25 inches | 1/5 x 1-25/32 inches | 1/5 x 1-25/32 inches |
| Max Pages Per Load | 6 Pages | 6 Pages | 8 Pages | 6 Pages | 10 Pages |
| Continuous Run Time | 4 Mins | 4 Mins | 4 Mins | 4 Mins | 4 Mins |
| Cool Down Time | 40 Mins | 40 Mins | 40 Mins | 40 Mins | 40 Mins |
| Noise Level | 70 dB | 72 dB | 70 dB | 70 dB | 70 dB |
| Basket Capacity | 3.5 gallons | 4 gallons | 3.5 gallons | 3.5 gallons | 3.5 gallons |
| Basket Type | Lift-up | Lift-up | Lift-up | Lift-up | Lift-up |
| Product Dimensions | 300×180×367 mm | 316*185*400 mm | 300*180*367 mm | 300*180*362.2 mm | 321*201*470 mm |
| Product Weight | 8.5 lbs | 8.6 lbs | 8.6 lbs | 6.39 lbs | 10.36 lbs |
If you have any questions about our products and services, please email support@bonsaii.com. We will reply within 24 hours!
Customer Reviews
Works for my home
I highly recommend this shredder after spending the last 6 days shredding documents with sensitive information on them for my family. It works great, wothy what I paid.
Great value and product. Money well spent.
I had been piling up papers for so long and putting off buying a shredder because I simply had no idea which one to buy. But finally with papers spilling over the top of my desk I decided it was time. I read reviews and compared details to prices. I chose this one. I am thoroughly glad I did. It has not let me down in the slightest. I am a "cat woman" and it is actually quiet enough to not really bother either one of mine as they lay around. The bin is easy to remove and dump into the trash. It is safe to use. Cord is plenty long enough for positioning next to desk or underneath. Light weight and nice design as well. But don't just take my word for it. Get yourself one and you be the judge! I think you will agree. Great for the value for any personal home use.
This is the one you want
It's nice. Turns paper into confetti, impossible to put back together.
good micro cut
Love its micro cut at an affordable price
Great product
I was looking to replace my old shredder and read the reviews on this model. The best feature is the handle to lift up the engine to empty the bin. Simply genius. My old shredder did not have this and it was hard, even with nails, to remove the engine to empty the bin.
great
This machine is worth getting when put up against the plethora of other cheap paper shredders. I was apprehensive about getting another shredder after having a different brand shredder give out after just a few uses, but with this unit marked down I gave it a shot. I am very glad that I did and easily handles 2 and 3 normal sheets of paper at a time. The feeder works well, but I guess the only issue I have run into is sometimes I have to angle the paper into the cutter for the feeder to engage. I don't see it as a problem though, and its probably a safety feature so the feeder doesn't engage too easily.
Good value, nice small shreds of paper
The has been the bast paper shredder IĄŻve had ever. ItĄŻs very sturdy. It shreds with the best of them. It does not like to be over filled, but does not jam up like the others IĄŻve had. A bit larger than the other IĄŻve had. For the money, IĄŻd say a nice shredder. It does plastic cards well too.
RELIABLE, CONVENIENT, WELL-DESIGNED SHREDDER
This shredder has been performing extremely well. It is well-designed, sturdy, easy to use, and effective. I am very glad I purchased this model. Although it is billed as a 14-sheet shredder, I highly recommend (as does the user guide) that you don't constantly push right to that limit. Running it at 6 pages or less will likely keep things running smoothly for a very long time. The occasional credit cards are no problem whatsoever. With the clear window on the front of the removable bucket, you can easily monitor when you need to empty it. Removing the bucket and reinserting it are very simple and easy. From a security standpoint, the slice-and-dice measurements are very sufficient. For routine maintenance, I highly recommend that you periodically use any of the shredder lubrication sheets. Like any other product involving many moving metal parts, lubrication extends life.